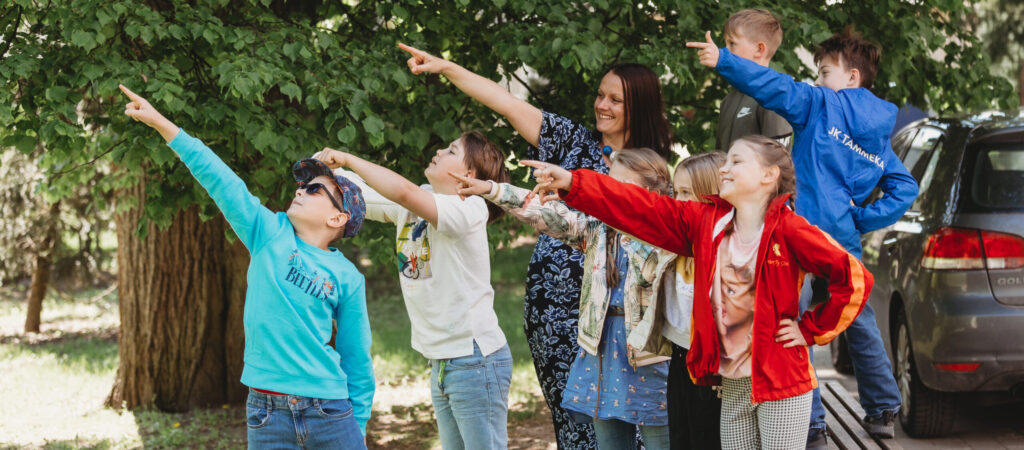 "Interesting new knowledge,
everybody's school!
Welcoming and helpful,
learning can be cool!"
Tartu International School was founded in 2001 by a group of international parents in Tartu. The school started with seven children in grades 1 to 6 and was located in one classroom in the same building as Tartu Catholic School (Jakobi 41). In the following years, as the number of students grew, the international preschool group was opened. This was for TIS students' younger siblings in the neighbouring Väike Pauline kindergarten. 
In 2005, the school moved to newly renovated premises in a charming 100-year-old wooden house at Veski 1. The new facilities had space for 35 school students from grades 1 to 9, while the preschool was located separately from the school on Roosi street.
As the demand for international English language education kept increasing in Tartu, Tartu International School and Kindergarten moved to an elegant building at Juhan Liivi 2d. The schoolhouse was fully renovated in 2016–2017 for the needs of the school's growing student body. The home of Tartu International School (formerly the Park Hotel) was originally built in 1943 and functioned as a hotel until 2015. The building is located in an area of cultural and environmental value. It is surrounded by the greenery of parks and is located a five-minute walk from the Town Hall Square.
Since 2017, the school is authorized to teach the International Baccalaureate Primary Years Programme. The school is operated on a non-profit basis by a management board elected by the members of NGO Tartu International School. 
As of the 2022/2023 school year, Tartu International School has 87 students enrolled in grades 1 to 9 and 37 children in the kindergarten. The school's faculty consists of 38 part- and full-time teachers, student support specialists, and other staff members.